Winter is coming, and with it means shorter days and cooler temperatures, both outside of the home and inside too. It'll be time to get out the hot water bottles, don the PJs and crank up the heating. In the UK energy usage tends to be higher during the period between October and March/April.
Heating your home can be an expensive time, with heating accounting for more than 70 percent of a household's yearly energy consumption. It is estimated that 11 percent of households in the UK are not able to afford to keep warm during the colder months. However, there are some cost-effective ways in which you can keep your home warm whilst lowering your yearly energy consumption and reduce your bills into the bargain.
In this article, we will take a closer look at ten energy saving tips that can make a difference to how you heat your home.
1. Make use of your central heating timers
If you have central heating installed in your home, it is a good idea to make use of the timers to save energy. Setting a timer for 30 minutes before you get out of bed in the morning, but setting the thermostat to a lower temperature, will make sure you wake up to a warm home, but will also save a bit of money.
Also avoid keeping the heating on all day as this will significantly increase your energy costs. So, when you go out, instead of leaving the heating on, use the timer to switch the heating on a few minutes before you come home or better still install a smart home thermostat that gives you the option to turn the heating on and off remotely using your phone.
2. Open your curtains during the day and close them at night
Although this sounds obvious, many people overlook this simple energy saving tip, and it can make quite a difference to the temperature in your home. Opening your curtains during the day, especially those that receive the sunlight is a tremendous way to add some extra free warmth to the inside of your home.
At night, closing your curtains will add an extra layer of insulation and will help to keep the residual heat from escaping, helping you to delay switching on the heating until much later.
3. Lag your water pipes
Most homes will have this fitted, but it is worth checking, especially if you are living in an older property. Lagging is simply covering water pipes with foam tubing and will help to prevent them from bursting in the wintry weather. However, a secondary benefit is the hot water in the pipes is likely to stay warmer for longer, making them much more efficient.
4. Use tinfoil behind your radiators
Central heating radiators are an efficient way to heat a room, but they can be made even better by simply placing some strips of tinfoil behind them. By doing this you will find more heat will be directed into the room rather than onto the wall, which will mean the room will reach the required temperature quicker and retain more heat too. Although standard kitchen tinfoil is an option, there is also ready-made foil insulation that can be bought for just this purpose.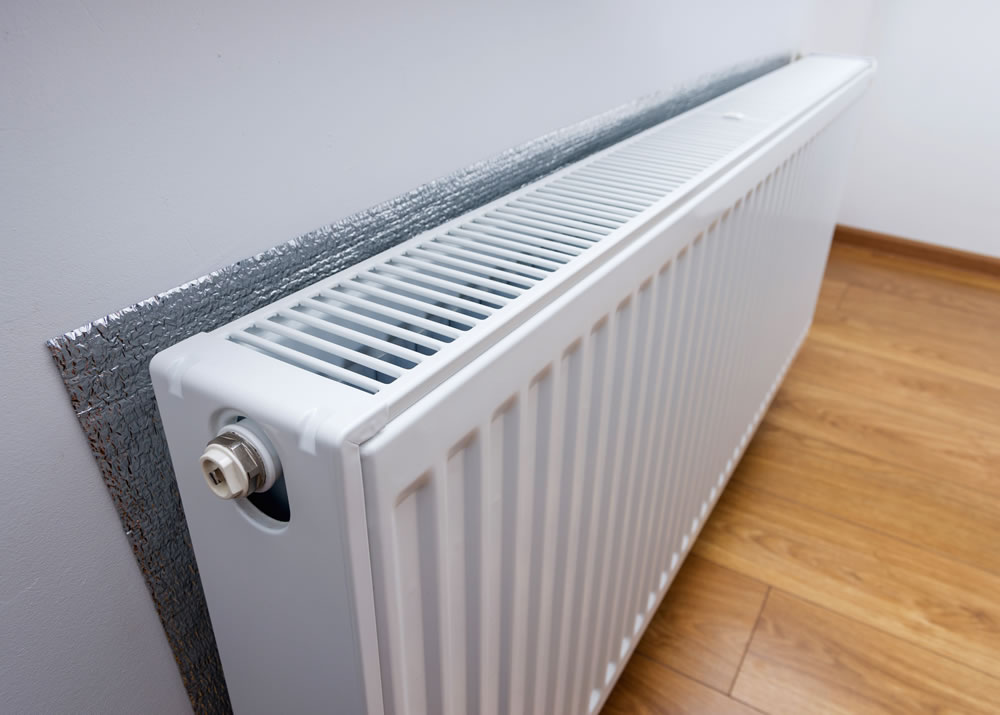 5. Keep your radiators free from clutter
Although it is tempting to warm your clothes by placing them over a radiator, doing this is one way to make sure that your room stays cooler for longer. Placing heavy cotton items such as towels onto a radiator will ensure the heat will not circulate with the same efficiency as it would if the radiator were uncovered. You should also look at furniture placement, as having a hefty sofa in front of a radiator is one way to slow down the air circulation.
6. Make sure you have adequate roof and wall insulation
As much as 25 percent of heat loss occurs through the roof of a house, so it is vital you have insulation in the roof space. Walls will also need to be insulated against heat loss and having both can save as much as £150 per year for the average household.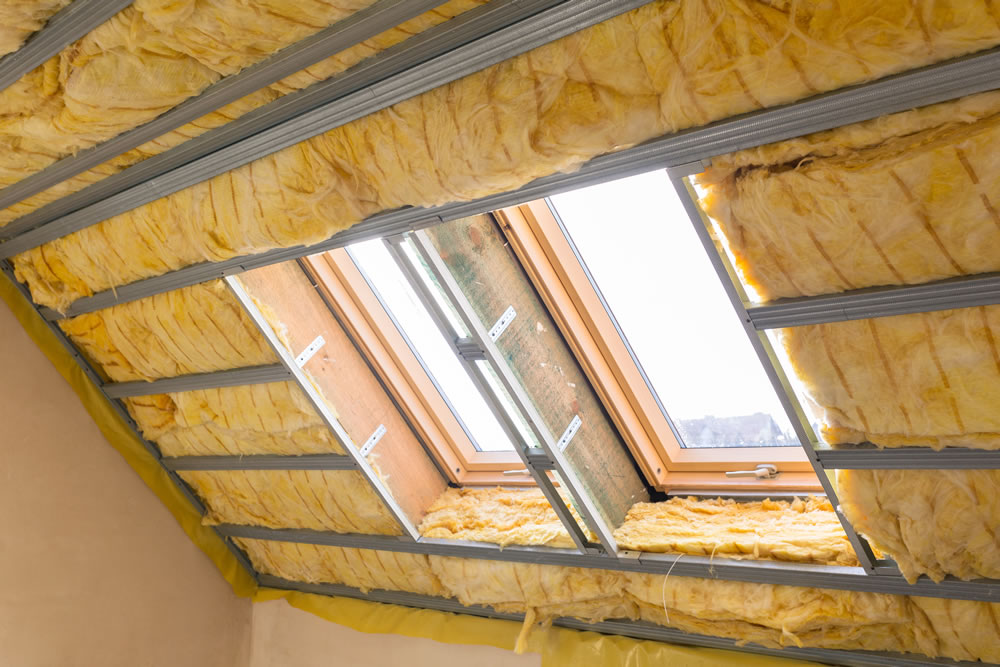 7. Cover wooden floors as much as you can
Exposed wood floors are another way to lose heat from your home. As warm air rises, more frigid air from below will fill the gap. Simply adding one or two rugs onto a wood floor will help to prevent additional colder air from entering your home from below.
8. Bleed your radiators
This is essential if you want your radiators to work at maximum efficiency and it should be performed every year. Testing your radiators around September time when the nights begin getting chilly, will help you to identify those radiators that may be experiencing air locks.
This is a straightforward procedure that requires you to insert a special bleed key that you can pick up at your nearest DIY store or online and remove the air via the valve at the top of the radiator tank.
9. Make use of the heat from your oven
This may sound like a strange way to heat your home, but if you have been cooking, why not make use of the heat from the oven when you have finished. By leaving the oven door open you can utilise the heat from within whilst it cools down to add extra heat to your home and this especially effective if you have an open plan kitchen/living space.
10. Install underfloor heating
Finally, the installation of underfloor heating is one way that you can save money in the long term. With more people than ever before now switching to underfloor heating, now is a great time to discover its benefits.
The initial financial outlay will be easily recouped thanks to its energy efficiency and the ability to heat your home faster and for longer, and you will soon notice the positive difference in your yearly energy usage.
In summary
These ten tips are just some of the ways in which you can make small changes that can make a considerable difference to how you heat your home. Following these tips will help to make your home more energy efficient and lower your energy bills throughout the colder months.